Sunday, December 10, 2023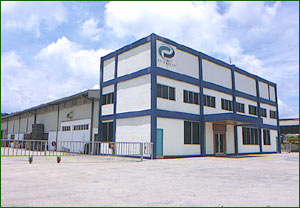 Front view of factories

Established since 1996, Evergreen Frame Moulding (M) Sdn. Bhd. is one of the leading manufacturer and exporter of quality picture frame mouldings in Malaysia. We already having established both oversea markets in countries like THE USA, Australia, The Philippines, Singapore and so on and as well as local markets in Malaysia itself.

Our facilities extend over 218,000sq.ft, located at Mentakab Industrial Park, 125km due north-east of the Kuala Lumpur city center, and 75 minutes drive from the city center via Karak-Expressway.

Evergreen Frame Moulding is considered as a newcomer in the Malaysia's moulding industry, but being new does not mean inexperienced or unprofessional. On the contrary, our team is make-up of a group of dynamic, progressive and innovative leaders who always work close with the customers and attend to all the needs and wants of the ever-changing market.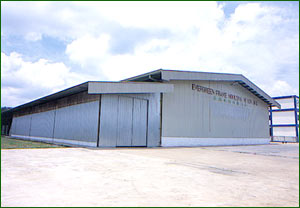 Warehouse
Being manufacturer gives us a professional position that allow us to respond to the market needs no matter how complex they might seem. We welcome challenges and enjoy the recognition and rewards associated with our individual and team achievements.
With our expertise and skilled workforce using the latest technology innovations, we are able to produce wooden mouldings as its natural best woodstains or gold ornamented with antique finishes.

Evergreen's success has been attributed to its total commitment to quality and services for their customers, be it locally and overseas. To ensure this, we have stringent quality control and take customers feedback very seriously. Uncompromising quality and customers' satisfaction has always been and still is our first priority.